Web Services¶
Overview¶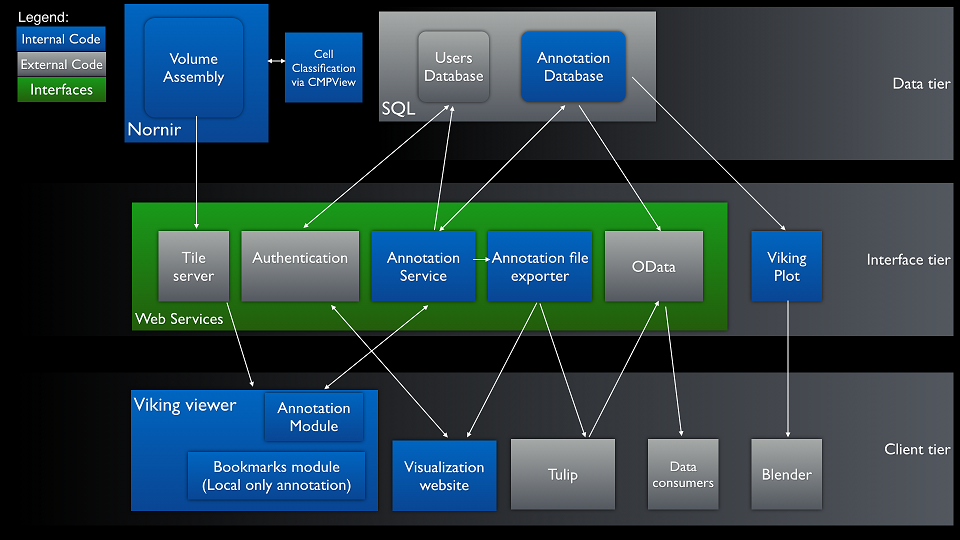 Installing the web services requires IIS. This will document how we configure web services for two volumes RC1 and RC2.
Initial IIS configuration¶
IIS must be installed on the machine with WCF and .NET 4.0 support. Screenshot of our IIS installed roles.
Either generate a local SSL certificate or obtain an official one. Viking's annotation service refers to the certificate by serial number in a later configuration step. The serial number can be found on by viewing the installed certificate.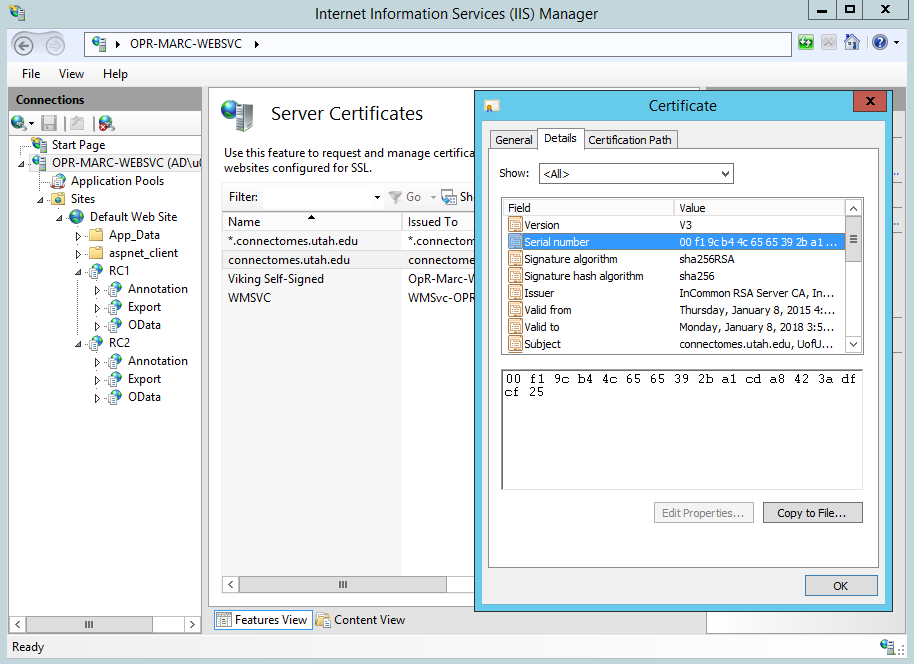 Web Service Deployment Procedure¶
Load the Server component solution in Visual Studio. Open the web.config file of the AnnotationService project. Update the serviceCertificate node's findvalue attribute to match the serial number of the certificate you will be using.
<

serviceCertificate

 

findValue

 

=

"00f19cb44c6565392ba1cda8423adfcf25"

 

storeLocation

 

=

"LocalMachine"

 

x509FindType

=

"FindBySerialNumber"

/>



This step is only required if you will be writing to your own annotation web service. The OData and Export projects can be configured to point at an existing web service.
After getting the Server components solution to build these projects should be published to the deployment directory:

Annotation Service This project has to be manually built as both Release and Debug and deployed to the relevant diretory.

ConnectomeOpenData Publish both the Production and Test configuration

DataExport Publish both the Production and Test configuration
We prefer to upgrade all of our services with a single copy. To accomplish this we copy the deployment directory to a folder outside of IIS. The volumes in IIS will all point to this directory as a virtual directory. When we update the binaries here all volumes will be upgraded.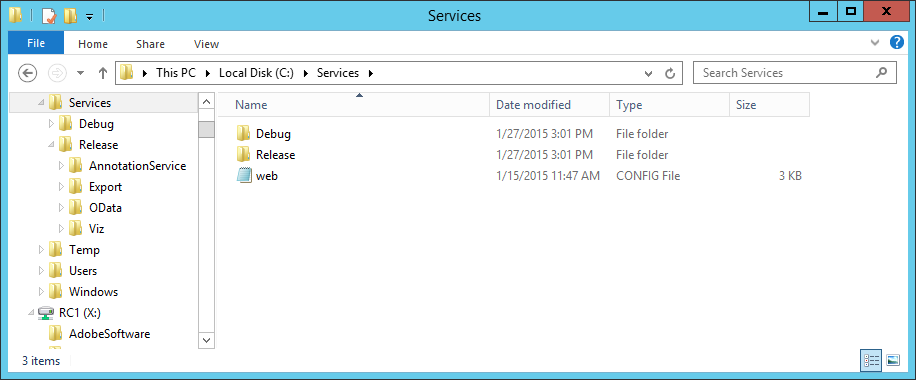 Volume deployment procedure¶
Explorer¶
Each volume gets its own application within IIS. We create a folder for the volume under the root website.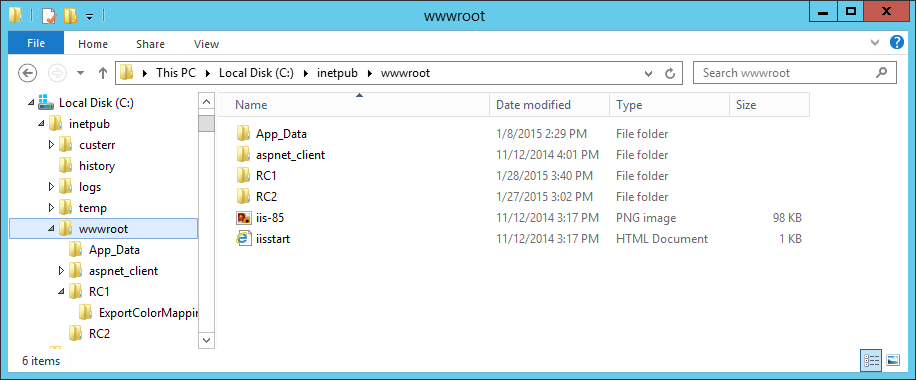 Note the ExportColorMapping folder under RC1 which will contain the default color mappings used by the file exporter web service.
There is a default web.config file which arrived with the deployment directory. This file contains the default values for all of the application settings. Copy this folder to the root of your new volume directory. In this example it would be copied to C:inetpubwwwrootRC1web.config. These settings will be updated in a later step.